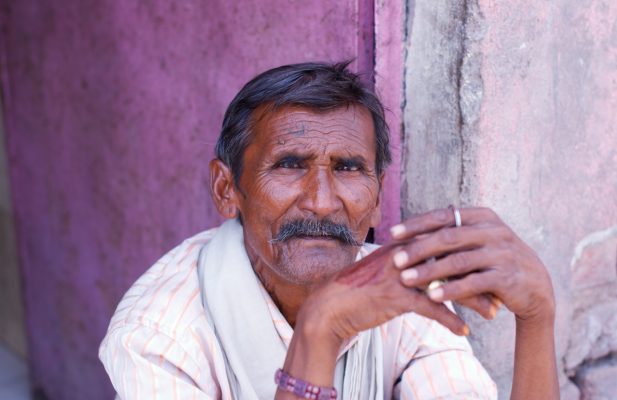 A Fly In The Face Of Contemplation
If you remember a few weeks ago I posted a photo entitled "Silent Contemplation". I also said the photo has two stories.  The second story is mostly in post processing.  The man at the temple actually had a large fly on his forehead.  To give the photo more impact I thought that the fly needed to go.  What do you think?
Click here to see the full photo.
50mm | ISO100 | f/2.8 | 1/250