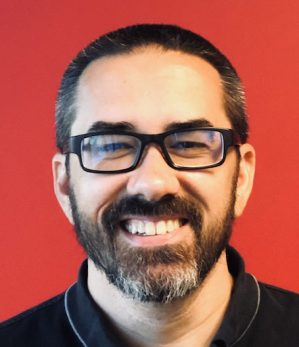 I'm

Nick Perkins
Development Manager @ Codesmith
Age

42

Location

Clayton, North Carolina USA

E-mail

nickperkins [at] protonmail.com

Phone

+1 (9one9) six49-3nine77
Hello! I'm Nicholas Perkins, but you can call me Nick. Current Development Manager at Codesmith Development, LLC. I was previously a Lead iOS Engineer specializing in Mobile Software Engineering. Experienced with all stages of the web and mobile development cycle for software applications. Well-versed in numerous programming languages including Swift, SwiftUI, Objective-C, PHP, HTML, and CSS. Strong background in design with a natural eye for making products simple and visually captivating. Challenges and new ideas excite me and I'm seeking to be culturally competent in international hearing and Deaf social circles.
Key Skills
Adobe Photoshop/Illustrator/In-Design
Personal Skills
Cross-Cultural Competence
Cross-Cultural Communicator
Oral Storytelling (Orality)
Portfolio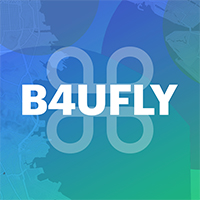 B4UFLY: Drone Airspace
Kittyhawk partnered with the FAA to help them develop their B4UFLY app.  If you ever buy a drone in the United States this app is listed in the manual for pilots to download to understand the airspace they are about to fly in.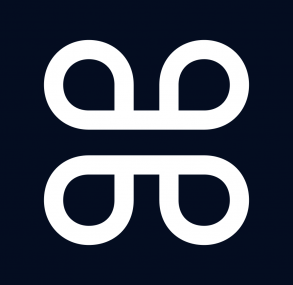 Kittyhawk: Air Control
Enterprise iOS app to help drone pilots fly compliantly utilizing LAANC, admin created workflows, and a simple and informative in-flight experience.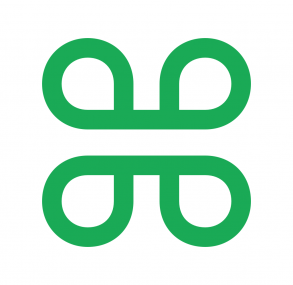 Kittyhawk Drone Ops & Airspace
First Kittyhawk iOS app written in Swift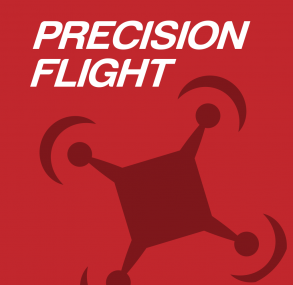 PrecisionFlight for DJI Drones
Key developer for the PrecisionFlight iOS app that utilized DJI commercial and enterprise drones (Matrice 100/200/600, Mavic Pro and Phantoms) to capture aerial imagery data using built-in and advanced interchangeable sensors (Visual, Thermal, Multi-spectral). Crucial in implementing pivotal legacy code changes to Swift 4.1, developing new features, improving the quality and performance of the application for our customers, automating release and testing of the app to the App Store and HockeyApp using Jenkins, as well as putting in place important security changes to protect and obfuscate data. Actively involved in QA for the app both in the office and out in the field as well as helping develop a better marketing presence on the new Apple App Store along with delivering UI/UX designs and ideas to make the app a better experience for our customers. Worked on an Agile/Scrum team using Jira and Git. Vast experience using the DJI SDK, Core Data, MapKit, iCloud, GCD, MVC, MVVM as well as incorporating dependency libraries such as Alamofire, Mapbox, AWS, Fabric, and Mixpanel into the project.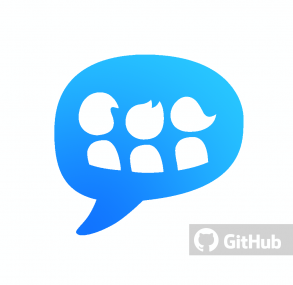 PersistChat
A fictitious chat app that persists in Core Data.  The application has a custom UITabBarController and loads recent messages generated when the application loads. The user can send messages to friends in the recent list and also simulate new messages that are incoming.  I created this application to learn more about Core Data Stack and how to implement it in future projects.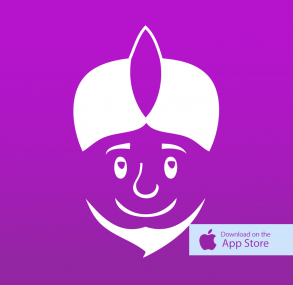 Food Genie - iOS iPhone App
Food Genie was actually a project I did back during my days of doing web development at Electronic Solutions.  Many of my co-workers could not decide on where to eat, so I made a small web application to randomly pick a place to eat locally.  Today I have taken that idea and created this iOS app using Swift 2.3, Cocoapods, and a lot of coffee.
Making wishes about where to eat come true! Food Genie takes the worry and "I don't knows" out of deciding what's to eat, by becoming that unbiased third-party. Finding a new restaurant or pub is now fun and reliable thanks to Food Genie.  It is available in the App Store and it was voted Top 10 iOS app released in February 2017 by PhoneDog and featured by Megan Morrone and Leo Laporte on the TWIT.tv Network show iOS Today.  It is also available to hunt on Product Hunt.
Spin The Food Genie Wheel
That idea became my final project at The Iron Yard.  In three weeks I was able to connect to Yelp's API, retrieve local restaurants and populate a wheel with six random choices.  The user spins the wheel and using their pan gesture it selects one for them to try. The application was made entirely in Swift except for two Cocoapods which were used for networking.
The Genie Has Spoken
After the user spins the wheel and it lands on a space a color coordinated overlay appears with information about the restaurant selected and if you click the overlay it will take you to the Yelp mobile website or iPhone app to get further details and directions.
Education
2009 - 2011
Intercultural/Multicultural and Diversity Studies, Orality
2004 - 2008
Biblical Studies, History, And Secondary Education, B.A
1999 - 2001
Information Systems, A.A.S
I first got into developing websites back in the late 90's with Geocities. Yes, that was hard to type. Went to community college and got a good general education in C++, HTML, ASP, computer networking, software architecture and graphic design all while working at Electronic Solutions as their only web developer.  I left web development professionally to pursue Christian ministry.  I completed a degree in History and Secondary Education after completing 6 months of student teaching at Wake Forest-Rolesville High School. I then moved overseas and worked with Deaf people teaching English (Bilingual-Bilateral approach) and translating the Bible into sign language.  I continued my cross-cultural education by receiving 30 master-level credit hours towards a degree that I decided not to complete in order to pursue software development professionally once again.
My Interests
I enjoy playing and watching various sports, but basketball is by far my favorite.  I dabble in photography, enjoy traversing the globe, engage in the occasional online multiplayer, watch movies with my family, enjoy teaching professional and spiritual content, all while enjoying a fresh cup of coffee.
Sports
Photography
Travel
Video Games
Watch Movies
Teaching
Coffee Connoisseur
Contact Me
E-mail nickperkins [at] protonmail.com
Phone +1 (9one9) six49-3nine77
Location Clayton, North Carolina USA